Cybersecurity, corporate espionage, criminality with state-level resources
March 1, 2020 by Travis Hackney
This website, this entire project, is an extension of something outside of ourselves. It is something new that we, as friends above everything, people with shared interest and a mutual respect of the diversity inherent in our different identities, have created to be an outlet where we can foster new ideas and have realistic, pragmatic debates...and as I login, the server hosting us informs me of 36889 malicious login attempts...and I must say I am flabbergasted!
Perhaps, that isn't the appropriate description of what I feel at this moment. No, I think it's disgust. That international crime has risen to this level of sophistication. We are a baby. We have not even completed setting up ourselves as a nonprofit entity and we are being targeted to this extent. We are still observing and learning about how we fit in and where we are going. I find it disgusting that cyber espionage is so commonplace, like it's a joke, look at this, THIS is how we spend tax dollars fighting state-funded cyber programs:
video-repository/ic3-psa-kirsten-vangsness.mp4/view
I must say I have had just about enough of it in my life to the point I am saying this: the US Military needs a new branch dedicated to offensive military operations using an array of direct cyber weapon systems in cyberspace that are vetted by congressional oversight, follow some established international laws of cyberwar, and fall within operational parameters established by some kind of use of (cyber)force agreement, if you smell what I'm steppin' in; because, this ain't cuttin' the grits anymore:
https://www.ic3.gov/default.aspx
Call it US Cybercorps or whatever, and do things to degrade and ultimately destroy enemy capabilities, because they've got their glitchy sickening tentacles into everything.

other interesting cyber news:
https://www.theguardian.com/us-news/2020/feb/11/crypto-ag-cia-bnd-germany-intelligence-report?fbclid=IwAR1f3W5PHzrIwmxx7MmX1ZmXBfgbcx5u9C4r9D48MZSxfuxoDIAeN4p8OGw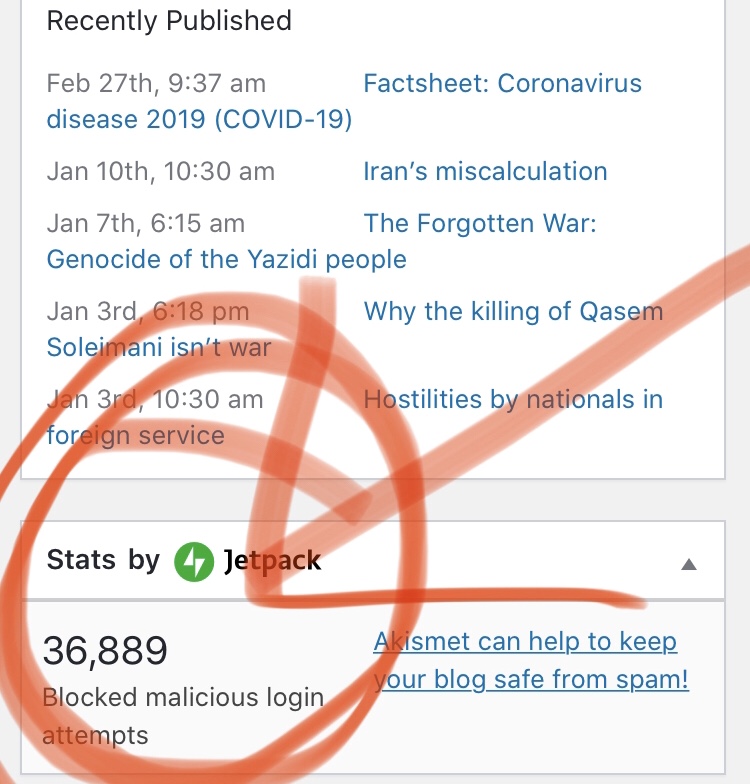 About the author
Travis Hackney
Keywords
Search
Share